Nigeria: Who is Aliko Dangote, Africa's richest man with a £10.8bn fortune?
http://africanmillionares.realinfozones.com/2015/12/nigeria-who-is-aliko-dangote-africas.html
The golden child of Nigerian business circles, Aliko Dangote (58), may have been hit by the commodity price crash but he has not been knocked from the top of the leader board of Africa's richest men, with a $16.2bn (£10.8bn, €15.3bn) net worth as of 2 December, according to Forbes.
Born into a wealthy Hausa Muslim family in
Kano
in 1957, the young detribalised Dangote was only 20 when he established his small trading business in 1977, focusing on commodities and building supplies.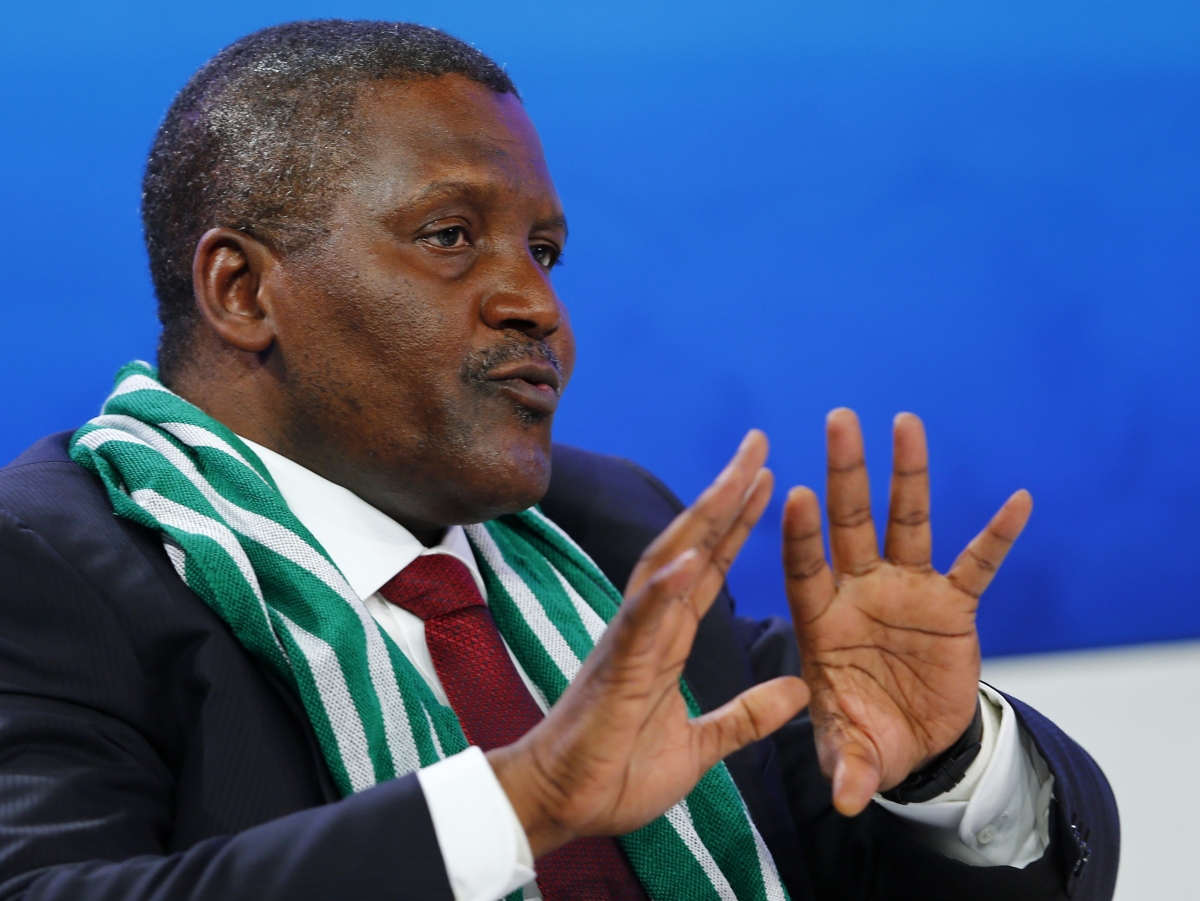 Nigeria's richest man, Aliko Dangote, co-chaired the World Economic Forum (WEF) Annual Meeting in Davos in 2014.
He launched his business after his uncle lent him 500,000 naira. He inherited three cement trucks from his grandfather - as was the practice then - and took out a loan repayable over two years. Because cement was a scarce and expensive commodity at the time in Nigeria, the business rapidly grew, and after incorporating a number of companies in the early 1980s, the business became Dangote Cement.
Today, the Dangote group is the largest business conglomerate in West Africa, with a market capitalisation of $15.5bn, and supplies telecoms, textiles, and commodities such as cement, sugar, salt, and rice at competitive prices.
Spanning across numerous sectors of the Nigerian economy, the group is the largest private employer in Nigeria, and invests in 18 countries across Africa. His cement plant of Obajana - located half-way between the economic capital Lagos and the political capital Abuja, is poised to soon become the largest in the world, capable of filling up a 30 tonne truck every 30 seconds. By 2014, Dangote peaked on Forbes' list as the 23rd richest person in the world.
However, plunging oil prices, falling stock prices, and dwindling dollar reserves in Nigeria, were expected to badly affect Dangote. By November 2014, after the
Naira devalued 10%
, his fortune had slumped to $7.8 billion.
But now in December 2015, Dangote remains the richest man in Africa and the 67th richest person in the world, according to
Forbes
. His company opened up to new markets, notably Brazil and Indonesia, and retained its real estate and transport businesses.
It is reported that within the next few years, Dangote Group could provide almost 10% of Nigeria's GDP - the largest economy in Africa - and employ up to 22,000, on completion of ongoing projects.
Known for having said: "If you give me today $5bn, I will not invest any abroad, I will invest everything here in Nigeria. Let us put heads together and work", the mogul in June declared an interest in
buying Arsenal Football Club
.
The tycoon was criticised by a number of Nigerians for not investing in domestic leagues in the country, but Dangote told Forbes at the time: "The issue is that if I buy all the Nigerian clubs, the Nigerian flags will continue to remain here." To generate the funds needed to stage a majority takeover of the Gunners, who are valued at
£821m
($1.3bn) by Forbes, Dangote was hoping to build an oil refinery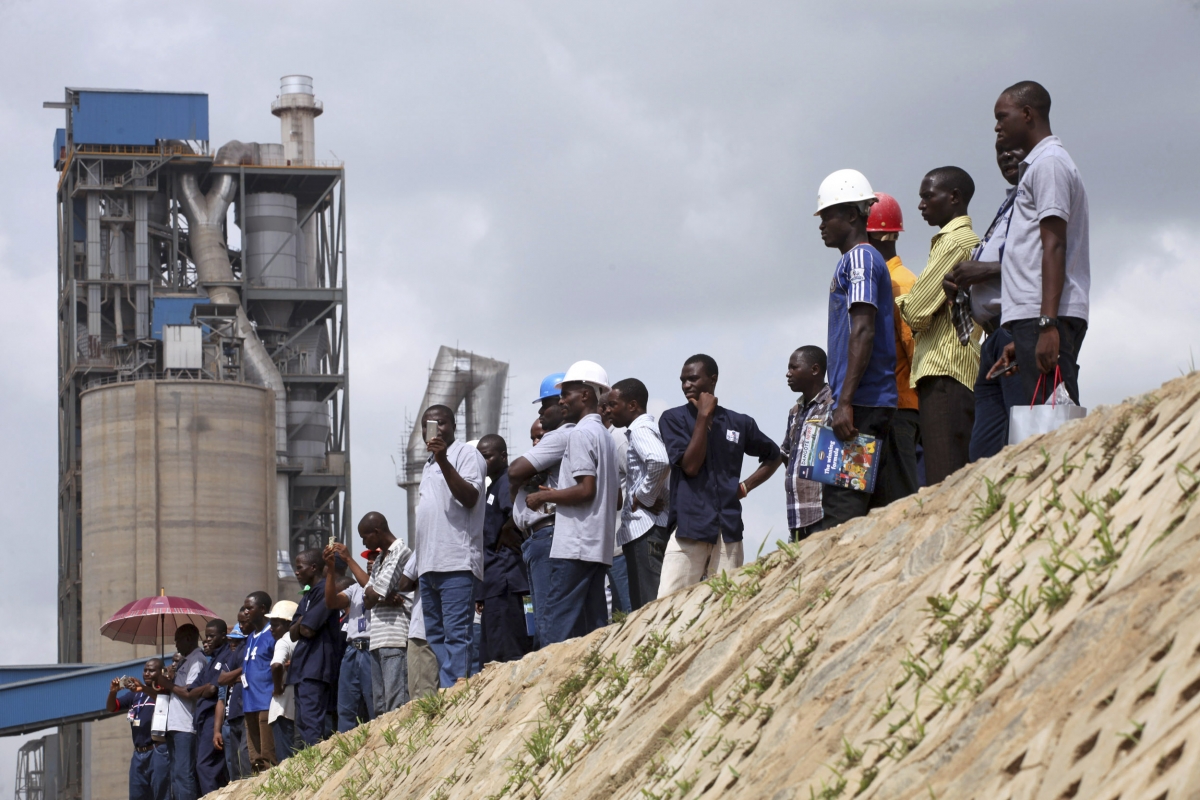 Workers attend a commissioning ceremony at Dangote cement factory in Obajana in Nigeria's central state of Kogi June 11, 2012.
The sporting ground is not Dangote's own pastime. A global philanthropist, the tycoon has set up the largest foundation in Africa, with an endowment of $1.25bn, and aims at improving the nutrition, health and education of millions of Nigerians.

The organisation was said to have been at the vanguard of containing the spread of Ebola in Nigeria, and other parts of Africa - being the largest private contributor to the African Union Ebola Trust Fund with a donation of $3bn.